Madrid World Heritage candidacy: Petition counted through maps
Madrid wants to be part of the UNESCO World Heritage list. Therefore, the City Council of Madrid, together with the Community of Madrid presented the candidacy «The Paseo de Prado and the Buen Retiro, landscape of Arts and Sciences».
The solution chosen was to develop a Story Map, an interactive map that combines text, images and graphics, that provides citizens with both the information regarding the application, as well as all the artistic, cultural, landscape and architectural information of this urban axis. In addition, so that citizens could interact with the application and promote the tourist attraction of the area, this story map collects various maps that locate the main points of interest of the axis, its assets of cultural interest, most unknown places, etc.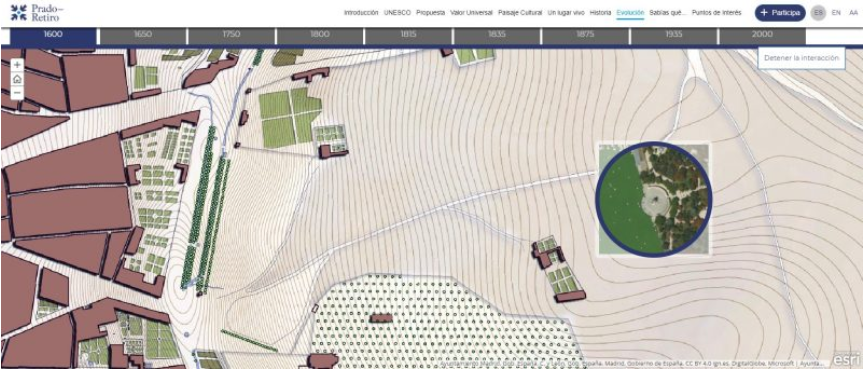 Also, this Story Map collects other applications that citizens can play with, such as a historical comparison application in which the user can see how Madrid has evolved urbanly since 1600.
«THE SCIENCE OF WHERE» WE EVEN TECHNOLOGY, PEOPLE AND DATA SO YOU CAN MASTER IT
Know the advantages of being associated
Smart City Cluster enhances collaboration among its partners, favoring research, development and innovation in the different solutions and technologies aimed at the development of smart cities.
Smart City Cluster is an alliance of private companies and institutions that work for the development of smart cities.
Contact
Office: C/ Severo Ochoa 4, 4ª Planta, Parque Tecnológico de Andalucía, 29590 Málaga
Registered office: C/ Steve Jobs, 2, Parque Tecnológico de Andalucía, 29590 Málaga