SMART E BUILDING. Water and energy management web platform for buildings.
Call:
Programa de apoyo a las Agrupaciones Empresariales Innovadoras (AEI) 2018
Duration
7 months (07/09/2018 – 31/03/2019)
Partners:
Smart City Cluster
Desarrolla Consultores de Investigación y Cálculo S.L.
Sinapse Energía S.L.
Parque Científico Tecnológico de Almería (PITA)
Project Budget:
97.444,00 €
Grant awarded:
58.464,00 €
Description and Objectives:
The importance of having systems that maintain the detailed control of the integral water and energy cycle is something that nobody discusses, that is why water and energy supply companies, municipal managers and corporations are adopting the latest technology integrated in Smart platforms. The approach of the platforms, which has meant great advances, in most cases do not consider internal objects (buildings) as elements that impact public services without being part of them. Disregarding the flows and information they produce compromises the capacity of public intervention, subtracting scope and effectiveness.
On the other hand, in the field of Smart globally, the area of energy efficiency is undervalued. But electricity is the most important monthly bill in most companies, with a huge potential for improvement.
In this context, the need arises for a "Water and energy web platform", which will be conceived as a tool compatible with ERP management systems that will facilitate the management of energy and water by measuring, analysing and recommending MAEs autonomously.
Results
Development of a water and energy management tool (software and hardware) that facilitates access to information and cost / effective decision making, through machine learning, developing algorithms that analyse and make consumption predictions, and that optimize maintenance and the investment.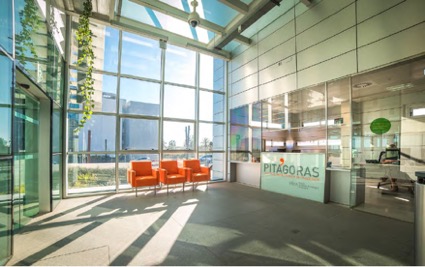 If you are an SME and are looking for support or financing write to us at info@smartcitycluster.org
Know the advantages of being associated
Smart City Cluster enhances collaboration among its partners, favoring research, development and innovation in the different solutions and technologies aimed at the development of smart cities.
Smart City Cluster is an alliance of private companies and institutions that work for the development of smart cities.
Contact
Office: C/ Severo Ochoa 4, 4ª Planta, Parque Tecnológico de Andalucía, 29590 Málaga