WHAT IS THE GREEN MIND PROJECT ABOUT?
The Green mind project fosters the development of economic COMPETITIVENESS and INNOVATION in the GREEN AND SMART MOBILITY industry by reinforcing regional and transnational cooperation between businesses, research bodies and authorities.
Main Objectives
· Testing new market intelligence, public funding screening and B2B matchmaking  services for SMEs
· Building a transferable model of the aforesaid services for clusters and agencies
· Setting up a transnational innovation network involving authorities, industry and academia
· Delivering a policy support programme to mainstream the project results based on the Smart Specialisation Strategies of the involved regions
Project Methodology
The Green mind project develops three pilot services to enhance SMEs competitiveness and innovativeness. These pilots will be implemented and tested in 8 Mediterranean territorial contexts: Emilia-Romagna (Italy), Central Macedonia (Greece), Andalusia (Spain), Occitanie (France), Istria (Croatia), Sarajevo (Bosnia-Herzegovina), Podravska (Slovenia) and Split/Dalmatia (Croatia).
This transnational approach ensures a joint learning, knowledge sharing and capacity building process for innovation in the green and smart mobility industry.
All SMEs that are interested to be engaged in the future of mobility are argued to be part of the pilots, actively engaged in the pilot's workshops, focus groups and feedback sessions, and become aware of the presented learning and practice material.
The three services will eventually shape a transferable business model applicable to every region.
More information about the project:
greenmind.interreg-med.eu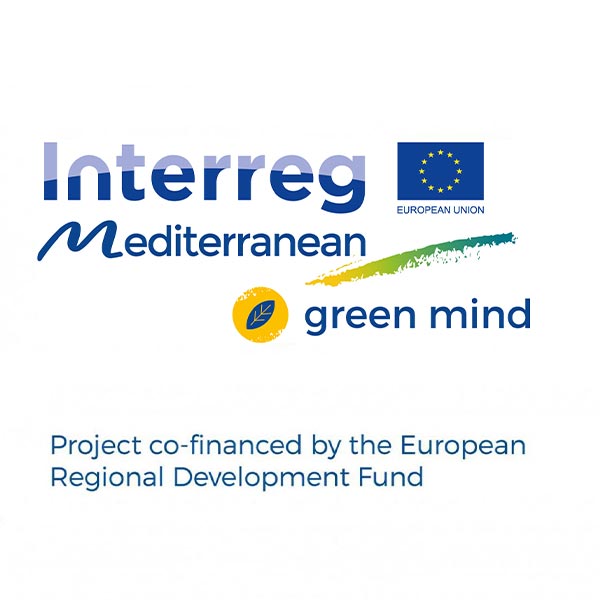 Si eres una PYME y buscas apoyo o financiación escríbenos a info@smartcitycluster.org
Conoce las ventajas de ser asociado
Smart City Cluster potencia la colaboración entre sus asociados, favoreciendo la investigación, desarrollo e innovación en las distintas soluciones y tecnologías orientas al desarrollo de las ciudades inteligentes.
Smart City Cluster es una alianza de empresas privadas e instituciones que trabajan para el desarrollo de ciudades inteligentes.
Contacto
Oficina: Av. Sor Teresa Prat, 15. Edificio Tabacalera (Módulo E-01) 29003 Málaga
Domicilio social: C/ Steve Jobs, 2, Parque Tecnológico de Andalucía, 29590 Málaga