All related news
with our interviews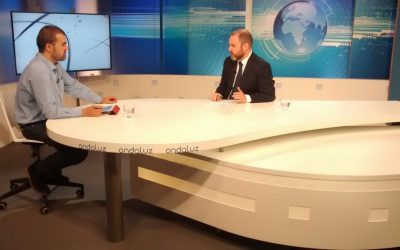 ANDALUCÍA, 3 de julio de 2018.- The general director of the Andalusia Smart City Cluster, Daniel González Bootello, has recently gone through the Onda Luz TV studios to be interviewed within the Live Economy program that weekly directs the journalist specialized in economic issues, Carlos Pizá.
Know the advantages of being associated
Smart City Cluster enhances collaboration among its partners, favoring research, development and innovation in the different solutions and technologies aimed at the development of smart cities.
Smart City Cluster is an alliance of private companies and institutions that work for the development of smart cities.
Contact
Office: C/ Severo Ochoa 4, 4ª Planta, Parque Tecnológico de Andalucía, 29590 Málaga