Camarg, Cluster of innovative zero-km Agrofood Marketplace for Growth
Call
Interreg Med 2014-2020
Duration
30 months (01/02/2017 – 31/12/2019) in action
Partner
SCC – Smart City Cluster
BISY srl
Consorzio IB Innovation
Confagricoltura Emilia – Romagna
Cluster of agro – food innovation in Granada
Regional Development Agency of Slavonia and Baranja
Association for Creative Development Slap (Waterfall)
Agrofood Regional Innovation and technology Transfer Centre
Project Budget:
2.000.000,00 €
Grant awarded:
1.700.000,00 €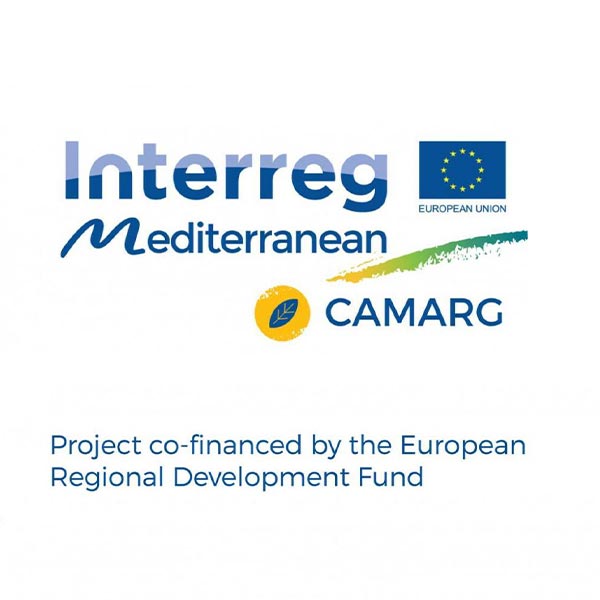 Description
The CAMARG project proposes testing and validating an advanced e-commerce solution suitable to support small producers and companies (producers in the agri-food sector, artisans of gourmet food, small processing companies) in the MED territories characterized by agro-food production excellence : Spain, Italy, France, Croatia. It is intended to ensure that high-quality food products of Km-0 (proximity) have the same price as standard quality mass products.
Objectives:
Support small producers of agri-food products, exposed to competition in the market for emerging mass retail business models.
Change the behavior of consumers and show them the best way to obtain fresh and authentic products directly from local producers.
Andalucia Smart City Cluster is a full partner in Interreg Mediterranean CAMARG Project,
co-financed by the European Regional Development Fund
Know the advantages of being associated
Smart City Cluster enhances collaboration among its partners, favoring research, development and innovation in the different solutions and technologies aimed at the development of smart cities.
Smart City Cluster is an alliance of private companies and institutions that work for the development of smart cities.
Contact
Office: C/ Severo Ochoa 4, 4ª Planta, Parque Tecnológico de Andalucía, 29590 Málaga