CARCIS – Car assisted with radar and camera intelligent sensors
Call:
FEDER INTERCONECTA 2018
Duration:
30 meses (01/07/2018 – 31/12/2020) en ejecución
Partners:
SCC – Smart City Cluster

ACTISA, Actividades de consultoría técnica, investigación y servicios avanzados S.L.

Iertec smart technology S.L.

Premo S.A.

Software for critical systems S.L.

Universidad de Málaga
Project Budget:
1.647.897,00 €
Grant awarded:
789.489,60 €
Description and Objectives:
CARCIS intends to respond to the cost problems associated with the implementation of a panoramic environment sensor in a level 4 autonomous vehicle. Current sensor systems are discrete and require an independent validation process, without a standard kit that can Be incorporated directly into a vehicle.
For this, the solution that is intended is to design and develop a complete system, through the fusion of sensors, and field validation through a conduction test that allows calibration of each of the sensors and the central control element ( ECU) and its validation both from the point of view of reliability and field tests, in a test environment (homologated closed circuit), with streets, roundabouts, tunnels, buildings, traffic lights, and communications infrastructure.
Results 
Development of an intelligent sensor on board (object and people detector using sensor fusion technology), for use in the autonomous and connected vehicle (Low- and high-level Hardware and Software). Specifically, the development of this sensorization system is proposed to provide a low cost solution, up to Level 4 of autonomous driving defined in SAE J3016.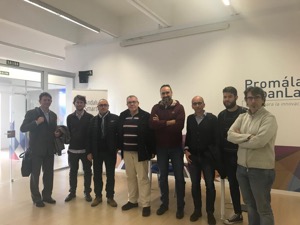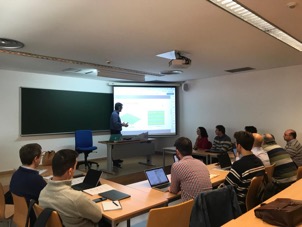 If you are an SME and are looking for support or financing write to us at info@smartcitycluster.org
Know the advantages of being associated
Smart City Cluster enhances collaboration among its partners, favoring research, development and innovation in the different solutions and technologies aimed at the development of smart cities.